ALERT TO THE AUTHORITIES OF NIGER TO SPREAD MASSIVELY:
Migrants currently on the Libya-Niger route have alerted the authorities of Niger that they are stranded in the desert and dying of thirst. They are calling for help from the authorities.
Alarme Phone Sahara urgently asks the authorities of the Republic of Niger to take all available measures to save these people in distress and prevent them from dying of thirst in the desert!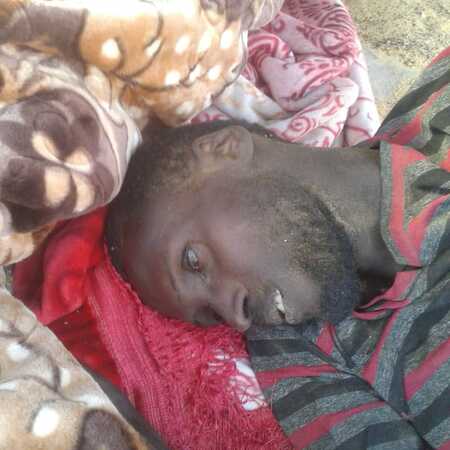 According to a report by freelancer journalist Sakis Tarnane, recently several Nigerien migrants returning from Libya died in the Sahara.
According to the report, at least 20 people, all of them citizes of Niger coming from Libya, died in the Nigerien Ténéré desert last week.
They died of thirst due to vehicle breakdowns in the middle of the Nigerien Ténéré desert.
According to a survivor of this tragedy, death struck the first five (5) people, who spent 72 hours in a place that is very far from Madama, without a drop of water. Their vehicle had sunk seriously into the sand, and after 48 hours without assistance, their water supply was exhausted. The driver and this witness who relates the facts, plus two other people went to fetch water from Madama. After searching for one day, they found water not far from Madama. Unfortunately, when they returned, five (5) people died of thirst. Some of them drank their perfume and others the fuel.
Still, according to the same survivor, about twenty (20) kilometres away, they found another vehicle that had run out of fuel. Again, the tragedy was enormous, 15 more people died of thirst.
Such murderous tragedies are a direct consequence of the policy of closing borders imposed by the European powers, which prevents people on migration routes from travelling in more secure conditions. This situation is currently in danger of becoming even worse with the Covid-19 crisis.
Faced with a situation where the Sahara and the system of migration control continue to kill people, Alarme Phone Sahara asks to do everything to come to the rescue of the people currently in danger of dying of thirst in the desert on the Libya-Niger axis and save their lives!