News and reports tagged with Refoulement
The refoulements from Algeria to Niger continue on a large scale.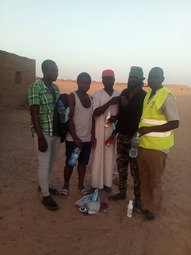 According to the whistle blower of Alarme Phone Sahara, at least 1316 people have been refouled from Algeria to Niger in the zone of the Assamakka border checkpoint since 1st of May 2019, often under conditions of life-threatening human rights violations.
Migrants and refugees lost between Point Zero and Assamakka after pushback from Algeria. Alarme Phone Sahara condemns practices putting peoples' lives at stake.