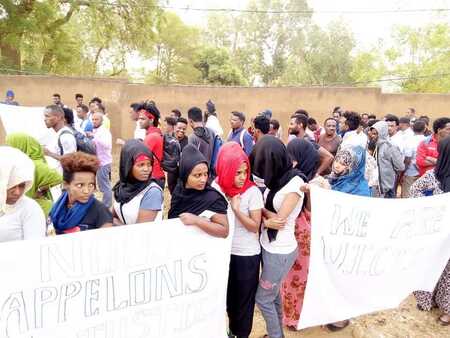 Statements by participants of the demo:
"We ask again and again UNHR about our case, but no solution." (Statement by Nuhr)
"When we came here to this country, they said six monthly we stay here. Now some people have one year, some people one half, some people 9 month. This is the problem."