The story of Issouf Garba, of the ordeal he went through between Libya and Niger and of his return to his family with the support of Alarme Phone Sahara.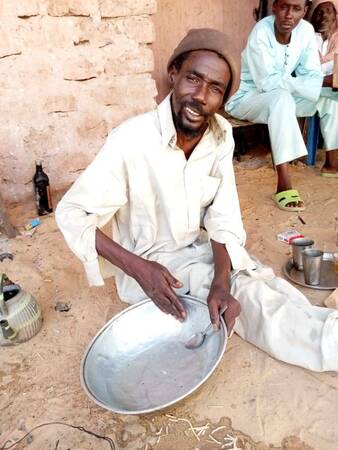 His name is Issouf Garba and he is Nigerien.
He left his family 11 years ago to seek a better world in Libya. Unfortunately, things did not turn out as he had hoped. Once in Libya, he worked for a Libyan citizen for 5 years. At the end of these 5 years, he worked hard. When he wanted to return home, the man he worked for refused to pay him and even chased him away after several attempts. The employer even threatened him. And that's when poor Issouf got a mental shock.
He was taken to Dirkou where he spent years begging and eating from the rubbish. Everyone in Dirkou saw him as a madman.
The members of Alarme Phone Sahara (APS) saw him and decided to search and find out who Issouf Garba really is. That's when we got in touch with his family in Niamey. His older sister, crying, explained his story to us. They had searched, but in vain. They thought he had died on the road.
After hearing about Issouf's case, APS decided to act within our "Restoring Family Links" section. We transported him to Agadez, with Laval from his family of course. And in collaboration with the gendarmerie, he was transported to his family. He is currently in Niamey, surrounded by his family, where he is undergoing treatment by psychologists and others.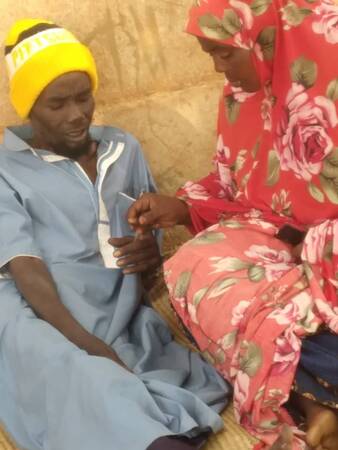 Issouf Garba with his elder sister, after his
his return to his family in Niamey.