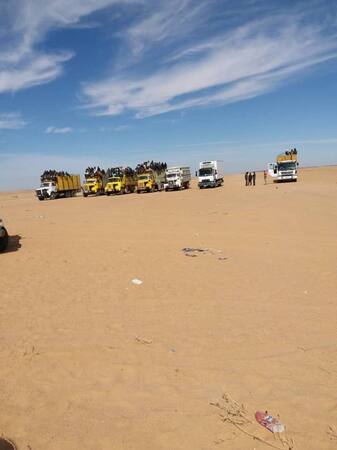 Migrants band refugees pushed back from Algeria to the desert in the border region between Algeria and Niger republic, near the border town of Assamakah.
Photo shared by one of the observers of Alarme Phone Sahara.
A glimpse into the present reality of intensive pushbacks from Algeria to Niger.
This policy of pushbacks from Algeria to the desert zone at the border of Niger, which exposes people to the risk of death, is encouraged a lot by the policies of EU member states to externalise borders into the countries of Maghreb and Sahel.