Posts tagged with Cuisine Collective
Besucher der Kollektiven Küche, unter ihnen ein Musikkünstler, teilen ihre Ansichten und Erfahrungen: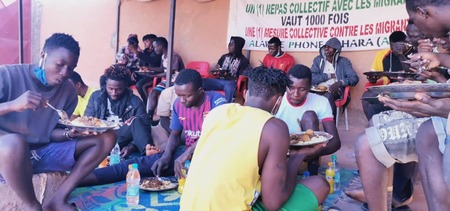 For half a year, the Collective Kitchen run by Alarme Phone Sahara has been offering basic services to migrants and refugees who are blocked in Agadez/Niger under the conditions of the Covid-19 pandemic and a repressive migration regime.

Make a donation to ensure the continuity of the activity!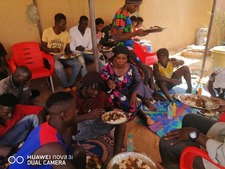 On 4th of July 2020, the 1st Collective Kitchen for migrants stranded in Niger took place at the Alarme Phone Sahara office in Agadez.