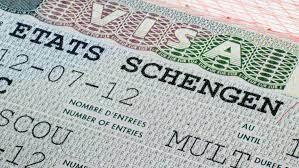 Alarme Phone Sahara informs the public that one of our representatives from Niger, who is invited for a Round Table at the EU Parliament and other activities in Belgium and Germany, was arbitrarily prevented from boarding his flight from Tunis Carthage Airport to Frankfurt, Germany, by the Tunis Air staff on 23 June 2023.
Following an invitation from members of the European Parliament, our representative has a valid Schengen visa authorising him to enter and travel freely in all countries in the Schengen area. However, when he changed planes at Tunis airport, the Tunis Air staff refused to allow him to continue his journey to Frankfurt, on the absurd and legally false grounds that he had to enter France first, as his visa had been issued by the French embassy. This situation forced our representative to buy a new, unscheduled plane ticket to Paris and to make a long diversions and incur a massive delay in order to get to his planned activities.
Finally arriving in Paris, our representative was again forced to wait for two hours by French border police, ostensibly to check the validity of his visa and documents, further delaying his departure for Germany.
Our representative of Alarme Phone Sahara has been invited by Members of the European Parliament to take part in a round table discussion at the European Parliament in Brussels on 29 June 2023 and also in other meetings with the UNHCR and various representatives of church, NGOs and self-organised refugee and migrant groups.
The activities and meetings in Brussels are planned in the context of a week of actions against the externalisation of European borders and in defence of life, human rights and the freedom of movement of people on migration routes, particularly in Libya, Niger, Tunisia and the Sahel-Saharan region. Alarme Phone Sahara is taking part in this event in cooperation with the self-organisation "Refugees in Libya" and the support group "Solidarity with Refugees in Libya". The presence of our representative in Brussels is essential in order to present the experiences of Alarme Phone Sahara's daily work to support migrants stranded in Niger in precarious conditions and to save the lives of people in distress on desert migration routes. In this context, our representative will also present testimonies from people deported from Algeria to Niger in conditions of systematic violence and abandoned in a humanitarian crisis in Assamaka, a desert village on the Niger-Algeria border. Our representative will talk about the consequences of the externalisation of European borders, which are highly visible in Niger, a country that has been heavily targeted by these European Union policies since 2015.
Apart from the programme in Brussels, our representative will be visiting several cities in Germany as part of an Alarme Phone Sahara information tour.
We regret to note that our representative, who fights for human rights and freedom of movement in Africa and between Africa and Europe, has been prevented from continuing his programme as planned – in fact by the same practices of restricting movement against citizens of African countries that Alarme Phone Sahara is critisizing on a daily base.
We also feel it is important to point out that in Niger, our representative had no choice but to apply for his Schengen visa at the French embassy, even though all his planned activities were taking place in Belgium and Germany and he had been invited by German organisations. Neither Germany nor Belgium have their own consular visa services in Niger, so visa applications for planned trips to these countries have to be processed by the French embassy. It would therefore be absurd and disproportionate to require travellers to go through France in order to enter Europe, if this is not at all the destination of their trip.
We consider that the illegal action to which our representative was subjected by the Tunis Air staff is also the expression of a policy by which the Tunisian state positions itself as the gatekeeper to Europe and which has led, precisely in recent weeks and months, to a severe increase in violations of rights by the state, as well as acts of racist violence and hate campaigns against nationals of sub-Saharan states in Tunisia.
We also consider the froced two-hours delay of our representative by the French border police in Paris, despite his impeccable documents, to be a typical example of police harassment, as is often practised at European borders and airports, particularly against travellers from Africa. We also see this type of behaviour as a daily expression of the logic of the border regime, which places African people under the generalised suspicion of "illegal entry".
Human rights defenders from African countries, like all other citizens of African countries, must be able to travel and move freely in dignified conditions, without being hindered by arbitrary acts of the state executive.
Alarme Phone Sahara, 24 June 2023