Posts tagged with Agadez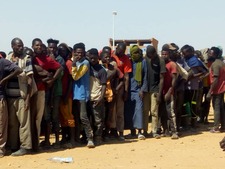 People who were deported report brutal violence and theft by Algerian security forces.
Video & speech on the occasion of the World Day of Action on Climate Change - by Moctar Dan Yaye, Alarme Phone Sahara
Yahaya Oumarou was deported from Algeria to Niger in June 2020 with an "official convoy". He arrived in Agadez on 20th of June 2020 with a group of 240 people who had been deported.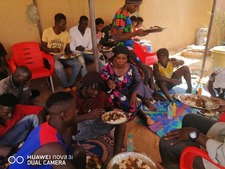 On 4th of July 2020, the 1st Collective Kitchen for migrants stranded in Niger took place at the Alarme Phone Sahara office in Agadez.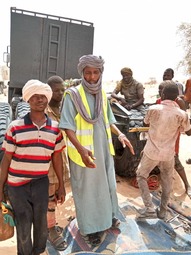 Frequent cases of distress in the desert have already killed many people during the last few years. The whistleblowers of Alarme Phone Sahara, likeLaouel Taher, are doing their best to assist people in distress and help to save their lives.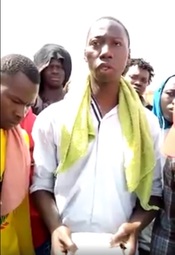 A group of migrants from Mali who were deported from Algeria to Niger and who are stranded at the IOM Transit Centre in Agadez addressed the people, the authorities and the President of Mali with the request to facilitate their return home:
Video declaration on Facebook Média A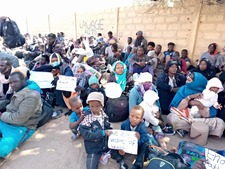 Reports about abuses by security forces. Refugees forced to sleep in the desert without shelter.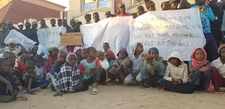 Niger authorities arrest 335 asylum seekers. Alarme Phone Sahara says No to the criminalization of desperate people, but calls on those in charge of resolving the situation to opt for more realistic and feasible solutions based on the demands of the refugees!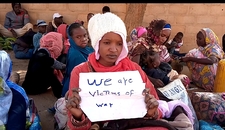 On 16th of December 2019, almost 1000 refugees left the UNHCR camp in Agadez, Niger, and started a sit-in at the UNHCR office.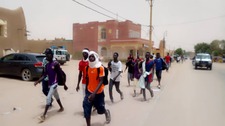 #DesertMarchAgadez
#MarcheDesertAgadez
According to Alarme Phone Sahara team in Agadez, the minor refugees who had made a demonstration through the main roads of Agadez before setting off for the desert finally returned to the UNHCR camp, waiting for solutions.